BY STEFAN LONCE + MH FRYBURG
We are STEFAN LONCE + MH FRYBURG, and we are Franklin Delano Roosevelt's "Calendrical Biographers." We spoke about our forthcoming book series, DRIVING WITH FDR: A CALENDRICAL BIOGRAPHY™ before an enthusiastic audience at the FDR Presidential Library's Roosevelt Reading Festival, on 7-27-2013.
A CALENDRICAL BIOGRAPHY™ focuses on the critical dates in the subject's life and explains why they matter. The CALENDRICAL BIOGRAPHY™ concept evolved from our self-published 2012, 2013, and 2014 DRIVING WITH FDR BIOGRAPHICAL/COLLECTIBLE CALENDARS™ -- which we sold at the FDR Presidential Library, and online.
DRIVING WITH FDR: A CALENDRICAL BIOGRAPHY™ will inspire readers and make Franklin + Eleanor Roosevelt relevant again. Please join our campaign to rename the new Tappan Zee Bridge (which spans the Hudson River between Tarrytown and Nyack, NY) the FRANKLIN & ELEANOR ROOSEVELT TAPPAN ZEE BRIDGE, by signing our PETITION.
DRIVING WITH FDR™ explains that, although he couldn't walk after polio paralyzed him from the waist down, FDR could drive…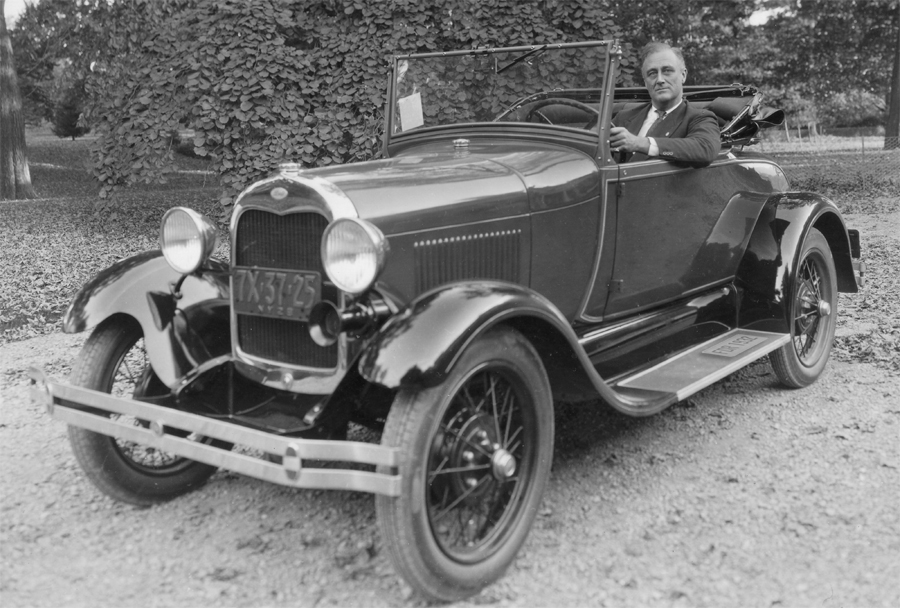 using hand controls he designed! We think that, if FDR had not been able to drive after he was paralyzed by polio, then he would not have gone back into politics and world history would have been different: Americans would not have Social Security and the other New Deal reforms, today…and Hitler would have won WW2.
FDR also had the first known vanity license plates, on his hand-controlled cars in Warm Springs, Georgia, where he founded a polio clinic; they said FDR. We learned that FDR was "vanitized" while working on another book, LCNS2ROM – LICENSE TO ROAM: OUR PERSONAL QU3ST 2 VANITIZE THE USA & CANADA2! – A CALENDRICAL MEMOIR™ -- about our personal quest to start a business selling books, calendars, greeting cards, posters, knick-knacks, etc., all with vanity plates, and to change the way that DMV's design and market vanity and special license plates (which have distinct designs and promote causes or organizations).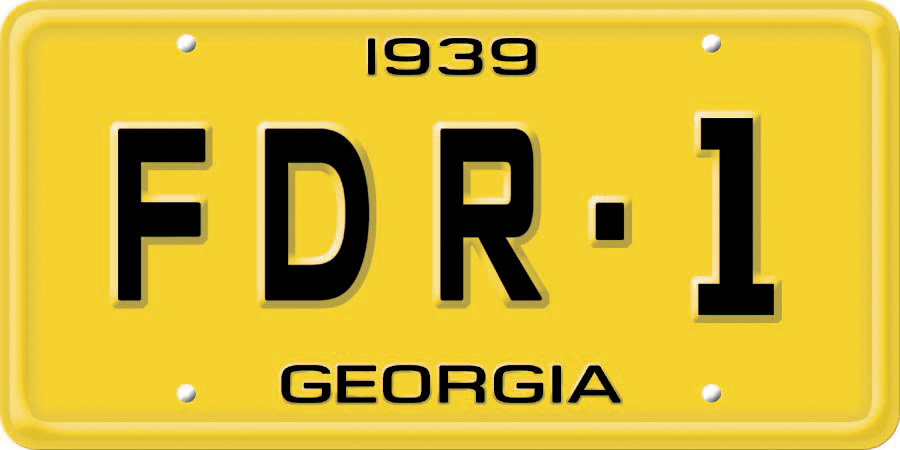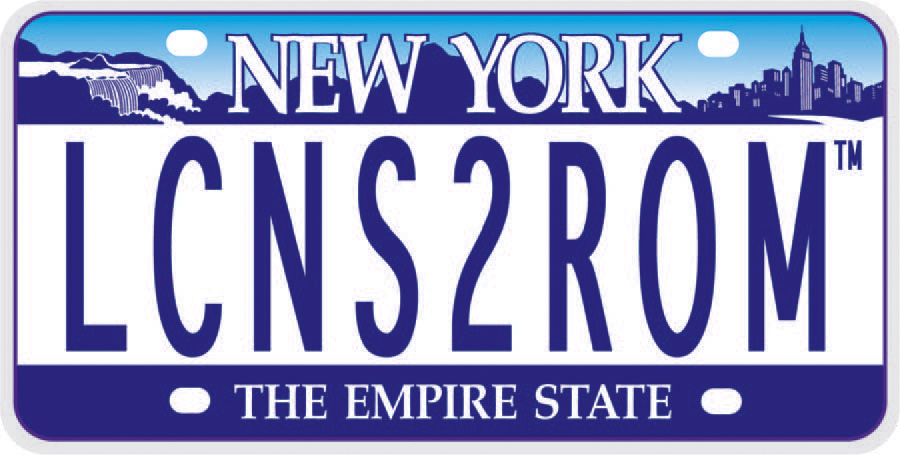 Vanity plates have empowered 9,000,000 American motorists to tell GR8 [great!] stories, or to promote causes or organizations, like this one: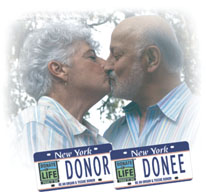 "Allison Masry is always with her husband, Rudolph, even when they're miles apart. That's because, in 2003, Ally donated a kidney to Rudy, who suffered from end-stage renal failure. Ally's vanity plate says DONOR, and Rudy's says DONEE."
Ally and Rudy have DONATE LIFE special license plates, which promote organ donations, and their plates have probably saved lives: the Masrys frequently persuade people who stop to talk with them about their plates to sign organ donation consent forms.